Environment´s information
The term belongs to the Place of Community Interest "Savins of the Mountain Chain of Cabrejas" in the pine forest where there are many routes for hiking and beautiful landscapes. Two important nucleus highlight in its closest surrounding: Navaleno and San Leonardo de Yagüe. This last one has a castle, some big houses, a good church and medieval stelas in the yard of the school. Close to it is the village of Arganza with its Romanesque gallery and the bridge of the Seven Eyes, in where many people leave the car to walk through the Canyon of River Lobos, axis of a Natural Park which you can get into it after contemplating from the lookout of La Galiana and go down the slope up to the source of the river Ucero. In the centre of this stretch of the Canyon is the Room of the Park and a castle. As well as, to the Northeast of Talveila is raise other castle in Cabrejas del Pinar and, from Abejar, you can get to the reservoir of Cuerda del Pozo and to the high area of this Pine Forest region, such generous in mushrooms.
Talveila
Beautiful village of approximately 200 inhabitants. It is surrounded by mountains, fresh and Green, crossed by numerous creeks and streams. The River Chico crosses the town from north to south forming a canyon that leads you to the river Ucero and its most famous Canyon River Lobos. The term participates in the Natura network 2000 belonging to the LIC "Sabinares de Sierra Cabrejas". The parish of San Miguel highlights with its classic big altarpiece and the Ethnographic Museum. And as place the Fountain of Ojuel highlights with its swimming pool and picnic tables.
Tours
Canyon River Lobos, Fountain of Muriel, Black Lagoon, the villages of Calatañazor and el Burgo de Osma, Etc.
And, for being surrounded by pine forest and oak forest, has many twisting paths for where you can get lost and admire the big diversity of flora and fauna, such as foxes, foxes, wild boars, and birds (eagles and vultures).

Activities
Hiking, caving, wildlife observation, climbing.
WHERE TO GO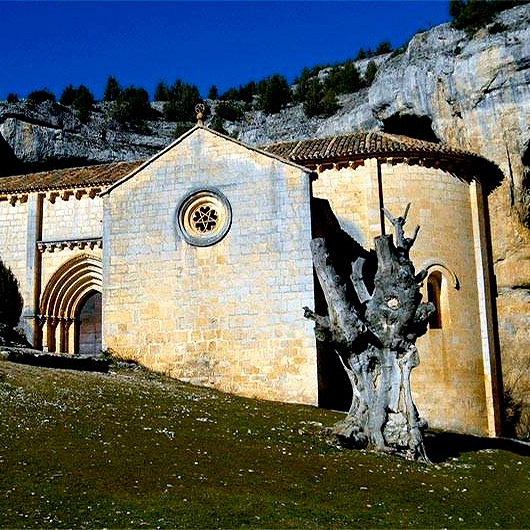 Cañón del Río Lobos
Eje del Parque Natural del río Lobos donde los buitres leonados son los reyes del aire. La Casa del Parque, en Ucero, y en enclave de la ermita templaria de San Bartolo y la Cueva Grande son carismáti...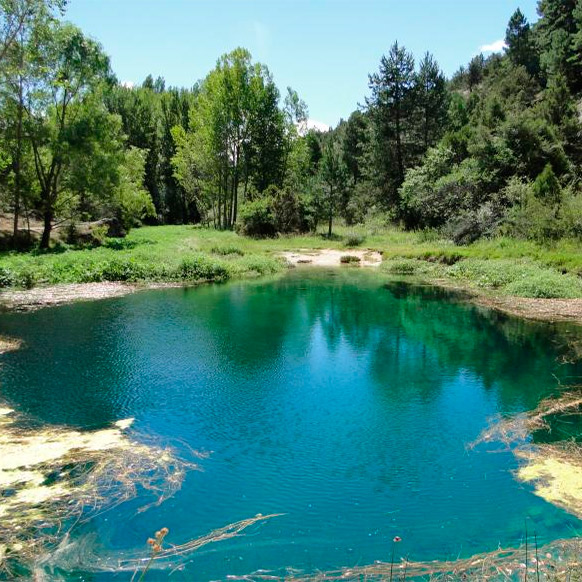 Monumento Natural La Fuentona
Al final de la Hoz del Abión se encuentra su nacedero de La Fuentona vigilado por los buitres y otras rapaces, rodeado de sabinas y algún pino y encina. Es Monumento Natural y no se puede bañar en ell...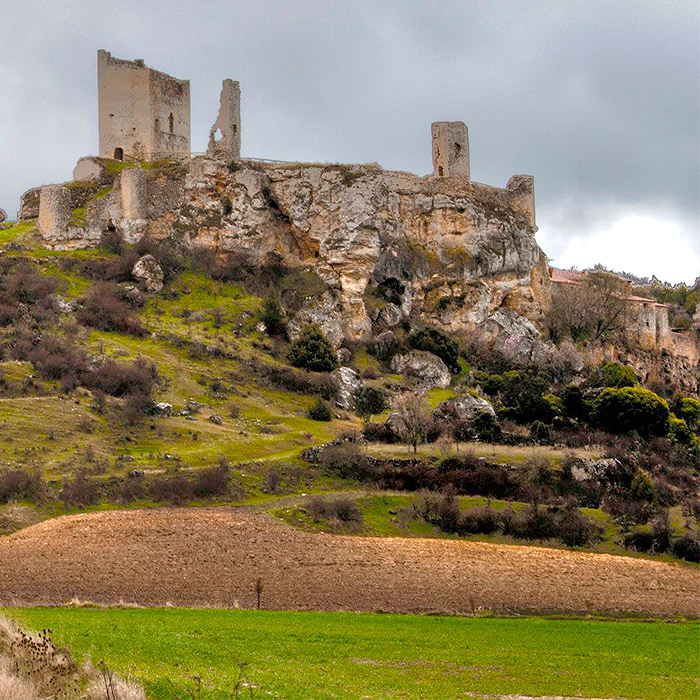 Calatañazor
Conjunto Histórico Artístico. Pueblo con sabor medieval por sus callejas empedradas, casas típicas, torre del castillo y recinto amurallado. Así que ha sido escenario en varias películas, sobresaliend...